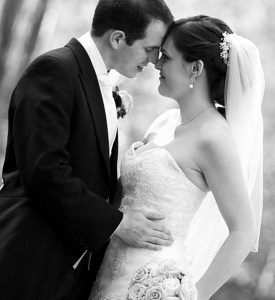 You've Booked the Date
Congratulations. You have a lot of planning to do to make your dream wedding a reality.
Weddings come in all shapes and sizes, from a quiet civil ceremony to a religious ceremony and all the trappings of a large reception. Whether it's a traditional English church, Greek, Jewish, Indian or Muslim ceremony, Hoss has experience of photographing them all.
When the big day arrives, you'll be nervous and excited. All your planning and preparations will come together - the makeup, the hair, the dress, the cars, the ceremony, the reception - and of course the photographer. What a whirlwind, and before you know it, it will be over.
A few weeks later you eagerly await the photographs to remember how incredible your day was. And there, along with all the formal photographs of friends and family, you'll also be in for a few surprises. Lots of beautiful lovely things that happened on the day that you were totally unaware of - the bride sneaking a glass of champagne at home, the Groom and Best Man eagerly awaiting the bride's arrival, Mum's tears as you walked down the aisle, children playing, admiring smiles.
These are the memories you never dared to hope for, but are captured so beautifully for you forever.