With the era of digital cameras fewer people are printing their photographs. As professional photographers, we of course understand your desire to have high quality digital photographs that are always on hand for you to show to friends and family, wherever you are. And for this reason we will continue to offer high resolution digital collections that you can take away to use exactly as you wish.
But we also hear, all too often of files being lost, damaged, or even forgotten! So with this in mind, we believe we've come up with the perfect solution. For any wall portrait you purchase, we will gift you the matching digital file. Not only will you have beautifully framed and printed portraits around your home, but you'll also have the reassurance of that all important back up file - not to mention, the ability to share with friends an family on social media.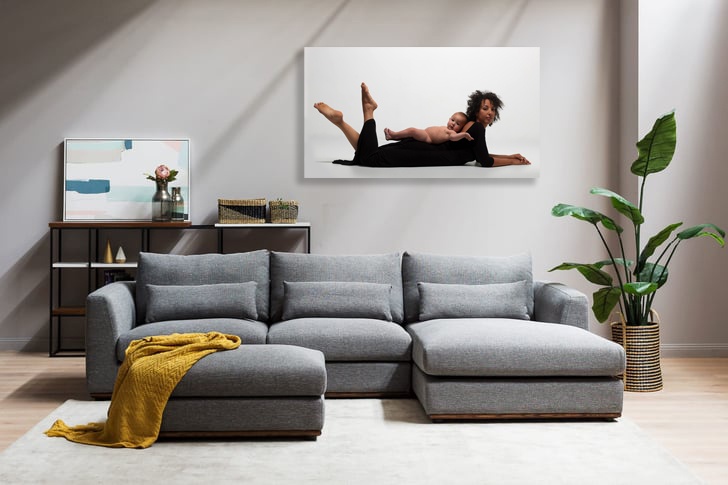 WHAT WILL YOU CHOOSE?
Digital Images - This is the ideal option if you'd like to use them to email to far away family, for social media, or to arrange your own printing. Our digital collections come in options of five, ten or fifteen images.
Wall Art - The best way to look at your beautiful portraits every day is to see them on your wall. We have a great variety of options from large feature wall portraits to take centre stage in your home, to framed portraits ideal for those smaller spaces such as alcoves and stairways, and even montages where you can choose to dispay several images individually mounted in one frame. You'll also be spoilt for choice with our framing options - from modern minimalistic, classic black, to stunning ornate frames. Once you've selected those images you just can't live without, we'll chat with you about your decor to help you decide what's best for you in your home.
Folio Boxes - Our beautiful hand-crafted Folio Boxes, personalised with your name or special occasion, are the perfect way to present your favourite images in a set of six or more fine art prints, each set within a 2" mount. This is a truly beautiful addition to grace to any coffee table.
Pricing - Wall Art starts from £190, Collections from £420, and Digital options from £595. Our clients spend anywhere between £300 and £3000 - what you fall in love with and choose to purchase is entirely up to you. We also offer interest free payment plans.
A £25 refundable booking deposit secures your space in the studio diary and may be credited against anything you order.
---