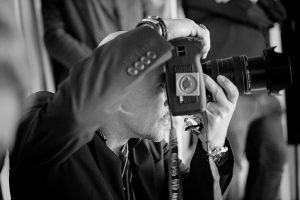 The MPA Central Region held a special meeting in Haddenham, where three Fellows of the MPA photographed three portraits to demonstrate their differing techniques.
Hoss was one of the photographer Fellows along with David Calvert and Paul Wilkinson.
Ray Lowe - President of the MPA writing after the event - "What can I say, Tuesday night was a huge success because of the amazing effort that you put in, throughout the whole evening, you are such a great performer and everyone loves you. The electric atmosphere that you helped create was wonderful to watch and experience and the fun and joy that you project are infectious…. The end results that you put out on FB were absolutely stunning and the chatter that is has created is just what we need to push the MPAs new positivity. You are an absolute tower of a person and we are all the better for knowing you and being able to call you a friend. Carroll thinks your portrait of me makes me look human, well that's an improvement on what she normally says about me….I want to try and do more events with you this year especially at the awards weekend, and I look forward to when you come and judge our region….