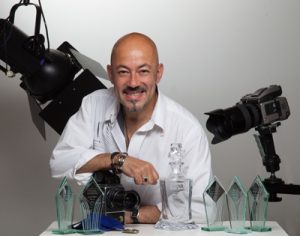 Hoss Claims victory yet again winning the Central Region Master Photographer of the Year 2013.
Hoss has in the past five years won 4 times "I really wasn't expecting to win the top award I was confident in one or two of the categories but this is a fantastic result for me."
Hoss who photographs for My news magazine too has won the Press category with one of the images commissioned by my news Magazine. The other winning categories were Fashion, Portrait, Contemporary Portrait, Press, Fine Art. "Despite my winning in the last five years I have managed to keep our services competitive so that we can continue servicing our local community. When a client likes their portraits, to me it feels the same as winning an award."