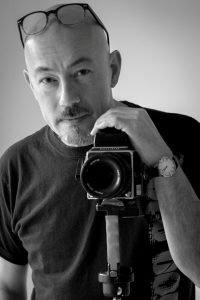 At Hoss Photography our new website is now up and running.  And if you'd ever been here before, you'll see a significant change.
We'd had the old site for several years, and when it was designed its appearance was very 'newsy' and up to the minute. We felt very 'out there' with our modern approach.  But times change, and we've finally got around to freshening it up.  Our branding remains the same, and of course, Hoss' imagery is still just as amazing as it ever was. But Hoss Photography now has a fresh, dynamic new website with attractive pages, user-friendly menu, and loads more wedding, portrait and commercial pictures for you to browse.
It also has buttons galore for you to press if you want to contact us, write nice things about us, buy a gift voucher, or share with your friends on social media.  You can probably guess that I'm not the world's most techno savvy person. But I do love a bit of a gossip and communicating with you all somewhere out there in cyberspace.  So bear with me while I get my head around it all. Hopefully, I'll be able to keep everyone up to date with what's going on in the world of Hoss Photography.
Thankfully we have a wonderful web designer who will take care of all the technical stuff. And Hoss continues to take the most fabulous images whilst being completely comfortable with all things digital.  Take a few minutes to have a wander around our new website; we have some great offers.
And if you can't find what you're looking for, give me a call 01923 494532.  I'm always happy to talk through specific requirements.