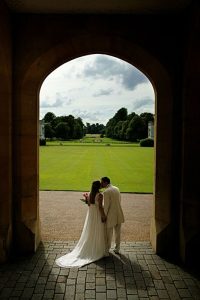 OK, so we've been in business for 22 years now – that's a fair number of weddings Hoss has photographed, and a great many fabulous pictures. We've witnessed our fair share of nervous couples and their parents, who have been to see us to discuss exactly how they envisage their wedding photography.
Over all these years, I've prided myself on calming their nerves, making cups of tea, and reassuring them that their wedding photography will be all they hope for and more. Oh my goodness! I had no idea what these poor people were going through!
My own son is due to marry this month, and here I am on the other side of the fence. We've shopped for dresses, shoes, earrings and bags… We've designed invitations, orders of service, wedding favours and table arrangements… We've researched countless venues, cakes, florists and cars…
It has to be said that I'm an emotional wreck. Aside from all these preparations, it's finally dawned on me that MY SON IS GETTING MARRIED!!! Even just writing it down is starting the tears again. Goodness only knows how I'll get through the day (heavy duty waterproof mascara I suspect – ah yes, something else to add to the shopping list).
On the photography front, once we'd finally won the argument that Hoss wasn't allowed anywhere near a camera on the big day (Father of the Groom has more important duties to perform), we selected six of the nation's best wedding photographers and asked the Bride and Groom to select their favourite style.
For us, the lasting legacy that excellent photography provides has probably been the single most important aspect of organising our son's wedding day, and having booked a qualified professional we feel confident that the memories of this momentous occasion are in safe hands.