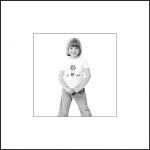 Their first big school
Big school seems to come so quickly.  It's probably the first time they've been away all day, every day. They'll probably be in their first school uniform, looking so grown up. 
Going to school is both scary and exciting; a challenge for both the children and the parents.
They will find new friends, and new interests; every day is thrilling as they discover new and wondrous things.